Sarasota Web Design Services:
Website Development
Website Maintenance
Managed WP Hosting
SEO & Lead Generation
Small Business Experts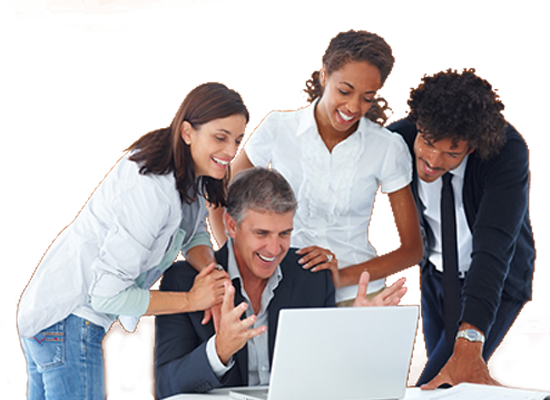 Count on Support from Our Local Business for Your Local Business
Special 20% Discount on All Our Work for
New Website Development
Website Redesign
Adding New Functionality
Installment Payments Available
Special discounts apply to April, May & June 2020
It's more important now than ever to modernize or
expand your website's presence & functionality.
Website Design & Development
Marketing Optimization & Copy Writing
Website Maintenance & Hosting
Graphic Design from Logo to Advertising
Lead Generation through Social Media
Organic Search Engine Optimization
Web Design solutions for small business owners – from small websites to large-scale, customized website development – MediaFocus, your local Sarasota web design firm with 23+ years of web design and marketing experience, would be delighted to be your dedicated partner when redesigning your existing website or developing a brand new responsive and mobile friendly website with a modern and fresh look.
Join our list of satisfied customers:
Health Care Providers

Wellness Professionals

Spas & Salons

Lawyers & Accountants

Builders, Roofers, Painters, Landscapers

Bars & Restaurants

Online Storefronts

Artists & Other Small Business Owners
Serving ALL Your Business Needs:
Website Development & Maintenance ~ Marketing Optimization ~  SEO ~ Graphic Design ~ Hosting
Don't have time to write content for your website?  We offer professional copy writing.
In a time crunch?  We have developed new websites as fast as in 10 days.
The portfolio reflects the diversity of our small business clients as well as our ability to customize layouts to personal taste and functional requirements. No matter the size and scope of your website and business, at MediaFocusDesigns you receive personalized web design services, attention to detail, professionalism, and creative input at all stages.
The portfolio reflects the diversity of our small business clients as well as our ability to customize layouts to personal taste and functional requirements. No matter the size and scope of your website and business, at MediaFocusDesigns you receive personalized web design services, attention to detail, professionalism, and creative input at all stages.
Need Support with…
We cater to  Small to Medium Sized Businesses.

I am SO-O-O glad we found you…you are THE BOMB!!!  The website looks spectacular my dear…we love it…take care and thank you again for your attention to detail…you are so terrific at what you do…and Dr. Walters is so pleased with you and how you have kept us so visible in our profession…she is delighted at our placement on how we come up whenever you are looking for a chiropractor in Sarasota.  Stay healthy,
Sending you joy and peace…
Dealing with Scarlet at Media Focus has been so easy and quite refreshing. She listens to what you want and then works with you to deliver. She creates a web site that compliments the image you would like for your company. I receive many compliments on how professional and user friendly my site is. She is very service oriented and prompt in her response to your needs. After dealing with others, I am glad I found her. By working with her for better Search Engine Optimization, we have continuous visits to our web site and more business. For us, this has been much more rewarding than placing ads in magazines.
The first time I met with Scarlet, I knew that she completely understood the image I was attempting to create with my website. Although discouraged against using black and white images by other website artists, Scarlet was not afraid to experiment with my ideas. After our first meeting, she responded most promptly with the first "draft" of my website, and she had a remarkable creative talent for visualizing what I described to her in our initial meeting. Her maintenance of the website and response to continued changes and updates to the website has been remarkable. I would highly recommend her services for website design, hosting, maintenance, photography, and other creative concerns involving this form of marketing.
Media Focus Designs has been wonderful to work with. Scarlet is very knowledgeable and patient! She took our ideas and ran with them. Our new website was up very quickly. She went above and beyond to help us transition our email. Any changes or additions we want to make to our website are done without delay. Great company to work with.
It was our lucky day when we were referred to Media Focus from another one of Scarlet's satisfied clients. We were totally ready to have our current website taken to a higher level, and Scarlet's performance certainly didn't disappoint! From our initial meeting over a year ago to our present working relationship, we have been impressed with her professionalism, creativity, expertise and prompt attention to our needs and details. Being in advertising and marketing for years, I had some definite ideas for image and content, and Scarlet listened and respected my input. Combining my contribution with her know-how, she was able to execute the project beautifully. She is extremely knowledgeable on search engines and how to position a website with keywords that will give it maximum visibility. After all you can have the most sophisticated website in the country, but if people can't find you, it is of no value! We have had new patients on a regular basis come to us as a result of our website, and we are grateful to Scarlet for such a professional and effective website that has given us great results.
Scarlet at Media Focus has been instrumental in expanding my business presence on the internet; achieving prominent 'first-page' Google listing and providing exceptional design quality that constantly has my clients commenting favorably about my web site. Scarlet always lends a ready ear to client suggestions and then she goes the next step and maximizes suggestions through her own talented input and wide experience. Scarlet has been (and continues to be) a Joy to work with.
Add her firm to your team for a winning play.
"Hi Scarlet,… Guess what? I sold about 16 Yanmar machines overseas worth over $——– because of the website you did and the great search engine optimization,…..The other day a customer told me that he spent about 20 minutes on the site because he liked it so much. I remember when I started the site my Dad thought it was the biggest waste of money he had seen and it took about 2 years before he liked the idea. He really likes it today though."
When hiring Scarlet & MediaFocus, I came with a pre-conceived design that demanded customization & specialties'. Scarlet & her team accepted the challenge, researched the issues and presented solutions that enhanced what we were looking for within the budget we requested. There is a definite contender in the local web market that I have already recommended to other companies. MediaFocus.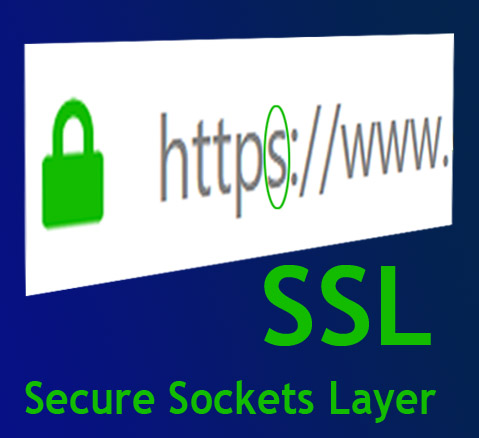 SSL is no longer just an option but a MUST have!
Don't have a SSL certificate yet for your website?
It is becoming crucial to have one!
SSL creates the https:// instead of just http://  at the beginning of your URL, with the "s" indicating that your website and all of its pages are "secure".  Besides seeing the additional "s" in the website URL, you can also spot a secure website by use of the green padlock or similar symbol in front of the website address your Internet browser.
Explained in simple terms, SSL secures a website by encrypting the data communication between the user's browser and the website server. Until the middle of 2018, SSL was not a necessity unless… (read more).
CONTACT US


FOR A FREE CONSULTATION

.